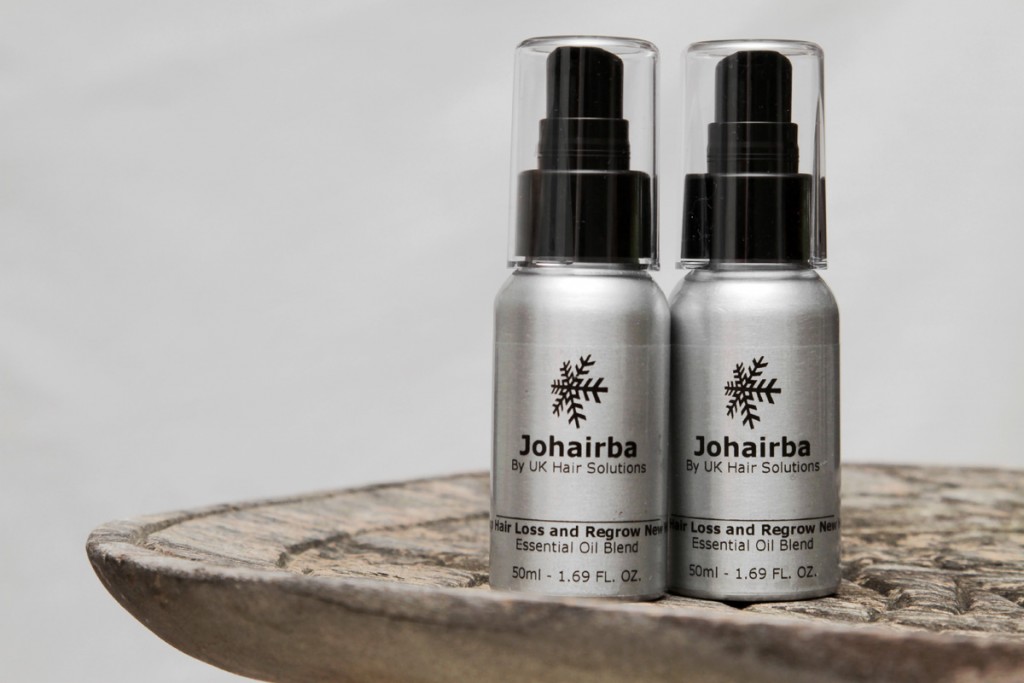 6 Months hair treatment (serum Only)
2 x Johairba Serum 50ml
Use in conjunction with our Johairba Shampoo (sold separately).

---
PRODUCT DESCRIPTION
At Johairba we feature our 2 step ritual – a serum and a shampoo – Regenerating plant extract is the essential treatment for your hair's health and beauty. A true hair beauty elixir.
---
INGREDIENTS:
Johairba products are a complex blend of organic plant based essential oils including Cedarwood, Rosemary, Jojoba, Bay and Almond, developed to naturally and effectively rejuvinate hair, promote healthy hair growth and strengthen hair.
---
HOW TO USE
1. Pour a small amount of oil – about a half a teaspoon – into a saucer and dip the tips of your fingers into the oil. Apply the oil by placing your fingers on your scalp, and massage the oil into the scalp – do not cause to much friction on the scalp, as this may damage the hair and the hair follicles.
2. It is important to complete the minimum 6 months of treatment, or 12 months for thinning that has started more than 6 months ago.
3. It is also recommended to keep using the serum after the treatment's duration at a smaller dosage to maintain the hygiene of the scalp and to continue nourishment of the hair follicles. To help the oils to be more effectively absorbed, we recommend wrapping a warm towel around the head after applying the oil. It is not a necessity however it does improve the absorption rate around the follicles and pores.
■ 100% Natural Fragrance
■ Free from artificial colours
■ Biodegradable
■ Made with Organic Aloe Vera
■ Free from Parabens and SLS
■ Suitable for vegans
■ Cruelty-Free