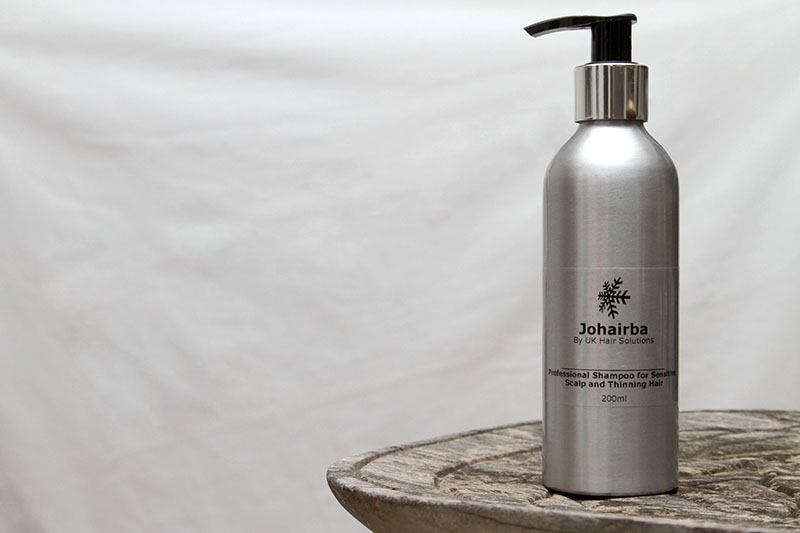 Johairba Shampoo 200ml
---
Our Johairba shampoo, designed to complement our hair treatment and effectively clean the hair and scalp,
removing excess sebum and dandruff to promote healthy growth at the roots.
---
HOW TO USE
Apply to wet scalp and hair. Massage into scalp, work into a lather, let it rest for 3 minutes and then rinse.
Our shampoo also contains the following ingredients:
Aqua, Capryl glucoside, Coco-Betaine, Glycerin, Perfume, Cinchona succirubra, Salvia officinalis, Citrus limonum, Potassium oleate, Lavender, Potassium cocoate, Potassium Palmitate, Potassium Stearate, Sorbic acid, Dehydroacetic acid, Citric acid, Limonene.
■ 100% Natural Fragrance
■ Free from artificial colours
■ Biodegradable
■ Made with Organic Aloe Vera
■ Free from Parabens and SLS
■ Suitable for vegans
■ Cruelty-Free