Slowing down the effects of time.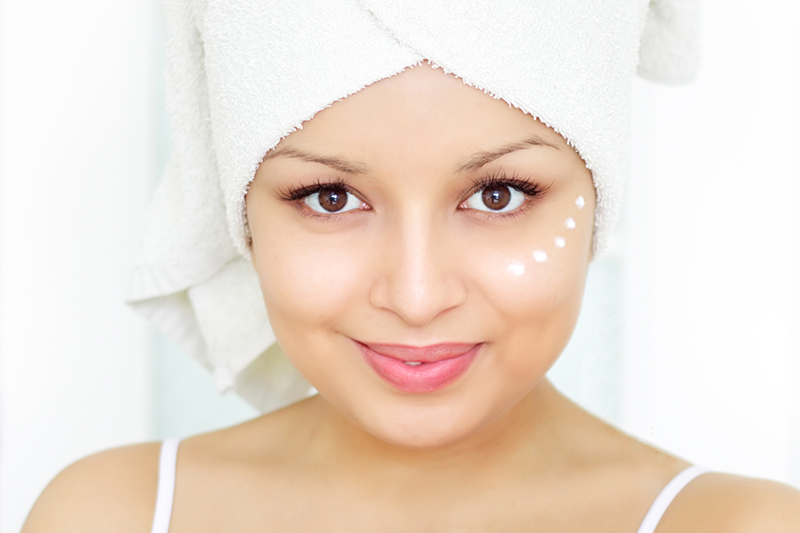 Because it's possible to have a different type of cosmetics and a different lifestyle, Johairba's care and beauty products contain:
■ No paraffin and no silicone.
■ No PEG (polyethylene glycol) and no PPG (polypropylene glycol).
■ No parabens or phenoxyethanol.
■ No formaldehyde or chlorine derivatives.
■ No synthetic fragrances or colouring agents.
■ Do Not Test on Animals.
Creating a regenerative 3 step program adapted for all skin types, our "healthy skin" package helps to improve the vitality and elasticity of the skin cell structure, giving you a youthful, healthy and naturally beautiful look.
1. Unique Smoothing Cleaner
A lusciously rich face cream to condition and nourish. It combines natural skin-loving marine extracts and clay minerals with proven skincare expertise. It gently removes impurities for a look that's healthy, fresh, and luminous. Use it at night as a daily cleanser or twice a week as a three-minute moisture mask. we recommend massaging the cream with your fingertips in light, circular movements onto the entire face, avoiding the eyes and mouth. The massaging helps to improve blood circulation and the cream very gently exfoliates the skin, removing impurities, dead skin cells and dirt from the pores.
2. Purifying Micellar Solution
This ultra-gentle and fragrance-free micellar water gently eliminates make-up and invigorates your skin. Thanks to the combination of the moisturising rose floral water and the right collection of essential oils your skin is bright and clean. For clean, fresh skin, pour micellar water onto a cotton pad and use circular movements across the face and neck avoiding the eyes and mouth. This naturally fragrant lotion can also be used after showering, moisturizing the skin and leaving you feeling cool and refreshed.
3. Vibrant Essential Serum face, neck and decolletage
Stimulating old cell replacement, encouraging the elasticity of both old and new cells and encouraging improved blood circulation, apply 1-2 drops to the face and massage well. Can also be used on the neckline decolletage and hands, gently massage into the skin with fingertips. It is best to apply the serum in the evening and to leave it on overnight.
This serum contains 5 essential oils from plants known for their rejuvenating properties. A night serum that helps intensify the daily cycle of natural skin repair, most of our customers find age spots already reduced after a month, and visibly firmer skin with less visible wrinkles. Using the serum for an extended period of 6 months or more will yield greatly improved results.
Vibrant Essential Face Serum composition:
Prunus dulcis (Sweet Almond) Kernel Oil, Simmondsia chinensis (Jojoba) seed oil, Lavandula angustifolia (Lavender) Flower Oil, Boswellia carterii (Frankincense) Resin Oil, Tocopheryl acetate (Vitamin E), Santalum spicatum (Sandalwood) Wood Oil, carotol, Tea Tree, tocopherol (vitamin E), Linalool *, Geraniol, Zinc, Limonene * * naturally occurring in essential oils.
Unique Smoothing Cleanser composition: Aqua (Water), Caprylic / capric triglyceride (Light Coconut) Oil, Kaolin, glyceryl stearate & Peg 100, Glycerine (Veg), cetyl alcohol, Stearic acid, Phenoxyethanol & Ethylhexylglycerin, Tocopheryl Acetate (Vitamin E), Sodium bicarbonate.
Purifying Micellar Solution composition: Aqua (Water), Sodium Benzoate & Potassium sorbate, Rosa damascena flower water, acetate (Vitamin E), Citral, Linalool, Limonene – Contains at least 95% natural ingredients (including floral water rose petals …).
Paraben free. Allergenic fragrance developed specifically for sensitive skin.
Conservation:
Store with lids tightly closed at a stable temperature between 15 and 25 ° C, away from airflow and light. All products keep 12 months after opening. Do not use on children under 10 years. Keep out of reach of children. Do not take internally.
BROWSE OUR STORE AND PURCHASE HERE
---
Johairba